When you have a goal to build up your brand awareness it can seem like a huge ask. The obvious first step is to create some social media accounts. But then what? Having an account and even posting to it regularly doesn't mean that you'll instantly gain followers. When you're looking to become a familiar face in a steady stream of posts, it can be difficult.
Whether you're just starting out or you've been on social media for a long time, building your brand awareness is going to take time and a solid strategy. If you're hoping to increase your brand's image and grab your audience's attention, you need a plan.
Social media can be a great way to help the general public recognize and remember your business if you know how to use it properly. Even something as simple as adding an effective facebook video cover can work wonders for your brand awareness. If you are hoping to stay at the forefront of your target audience's mind, here are some tips to help you use social media well.
Find Your Target Audience
Social media has become a part of many American's daily routines. When sites are visited at least once a day, often more frequently than that, it gives you a larger opportunity to build brand awareness if you're willing to put in the effort. Do you know who you're hoping to target? If not, it's time to figure that out.
You need to meet your audience where they're at and then give them what they want. That can be a complicated task especially when social media has gone through some big changes lately. While Facebook is probably the most often talked about social media platform it is far from the only option out there, and depending on your brand's audience, may not even be their favorite.
Don't overlook newer platforms like TikTok, if you believe that is where your target audience might be. It's also a good idea not to overlook any of the popular social media platforms since you can never truly know where you might get a lot of attention.
Facebook may be the king of social media, but you need to take into account what your audience is using social media for. Maybe you have followers on Facebook, but if they only log in to check their messages or to post a picture of their new baby, they're going to miss out on what your brand has to offer them.
Having lots of followers is not the same thing as keeping them engaged, so go ahead and use multiple platforms to stay relevant and meet your target audience where they are. It's possible to be engaged with multiple platforms and still throw your focus on the ones that give you the best return. But turning your back on a specific site may limit you.
It's A Visual Medium
Do you know why Instagram has become so popular? Because it's easy to scroll and look at the pretty pictures. While Instagram does have space for a caption, most users don't take the time to read longer ones unless they're already engaged in a brand. This means that you need to have compelling visuals when you post.
You don't want to leave your social media channels looking just like everyone else's. Why is your brand special and unique? Think about why your brand is awesome and then shout it from the rooftops of social media. Posting a picture with one or two hashtags isn't going to get you very far. You need to inject your brand's personality into every post.
Audiences want more than just links and promotions. Tell a story with every post and use your brand's unique voice. If you've typed something out and it resembles what a bot would say, you are in need of a rewrite. But then experiment with color in your images to stand out. There's not going to be one right answer to making your pictures pop, but it needs to reflect your brand.
Making sure your posts are aesthetically pleasing and bursting with personality may be a challenge as you get started, but once you have a system and style figured out it will become easier to replicate. There are image creation tools that can help you if you don't have a large budget or a dedicated design team to feed you imagery to post.
Treat Each Platform Differently
What works on Facebook isn't going to pull the same reactions as Twitter. In fact, since many customers will engage with their favorite brands on multiple platforms it could even be annoying to them to see the same exact thing multiple times. You want all of your social media handles to work together but not to be exact replicas.
A cohesive social media campaign can help keep your followers engaged, encourage others to become new followers, and increase your overall brand awareness. Social media doesn't always need to be about advertising. In fact, constant advertising can alleviate your followers. Share a fun fact or an amusing anecdote from time to time.
You want all of your social media platform's posts to build off of one another. When you are able to build familiarity and trust with your brand's identity, your followers will be left with no doubt who you are and what you stand for as a company.
Did you know there's the best time to post on Facebook to gain maximum exposure? And the times aren't the same as the best time to post on Instagram? Each platform has different rules and knowing them, what works and what doesn't, is crucial to your success to build brand awareness.
Use User-Generated Content
Once you have a loyal band of followers, sometimes they will post on their own that they are using your products or eating at your restaurant. Asking them if you can report their content is a great way to leverage your brand identity. The best part is that using their content is free.
As others see posts or videos made by customers and fans just like themselves it not only builds awareness but it promotes a feeling of trust. People generally want to feel like they're part of a group, and building a community of fans on social media is an easy way to help people belong.
User-generated content feels more authentic because it gives others an idea about what to expect from you from an unbiased source. Do you like to read reviews online before you buy something or travel someplace? Most people like to have an educated opinion before they try something new.
Think of these user-generated posts as the best review and feedback ever. People love your business so much they want to tell everyone, so go ahead and spread that message to your followers. As long as they have given you permission to share: go for it!
Build off of the excitement of someone posting about how much they love you to benefit your business! Search engines prioritize new content as well, so every chance you can share more, you're likely to gain more internet visibility as well to build even more brand awareness.
Don't Be Afraid of Video
As you're looking to capture your audience's attention one surefire way to do that is to use video. Skip over the long paragraph and use a video to get your point across. Many platforms offer the opportunity to "go live" and speak to your followers directly and answer their questions, which can be an excellent way to share your brand.
TikTok is rising in popularity and features short videos, often set to music. Any video you opt for allows you to get your message across in a visually interesting way. Most of social media success lies in you being able to capture the attention of people scrolling. A video can be an incredibly useful option to get them to stick around and watch.
Knowing how vital a video is doesn't mean that all videos will be successful. You will need to tailor your video messages to be succinct and inspire your users to take action. Creating specific video campaigns so you have a plan for each video is a great idea. It's not enough to just dance around holding your merchandise, even if that is fun.
Be sure that your branding is consistent in your video: make sure your logo is visible either in the background, on an article of clothing your video participants are wearing, or even a watermark. If your goal is to grow your brand and use video, make sure your video exemplifies your brand ideals and image.
If a picture speaks a thousand words, a video is going to have even more impact. Be sure that your video is well produced. If your video or sound quality is lacking it can weaken your message and tarnish your brand's reputation. Taking the time to create a great video may seem like a lot of work but it can be worth it for the brand awareness a great video can bring.
Videos can help personify your business and drive more attention towards your brand. So if you haven't yet gone live or added a video to your social media it's time to give it a try. Catch your audience's attention and drive them to visit your site through your social media videos!
Engage With Them
The other secret to building up a great social media accounts to build your brand awareness? You need to engage with people! Feel free to initiate conversations with followers or people who leave comments. It can be a huge task to talk to everyone and answer every question that comes your way in a post's comment. However, that engagement shows that you care.
Think of social media comments as a way to try and build relationships with your fans. (And even those who aren't connected with you at all.) People love to read comments. It's just as likely that social media users will scroll through and read comments without engaging. If they see that you are a brand that engages back with their followers: that will improve their opinion of you.
A Final Thought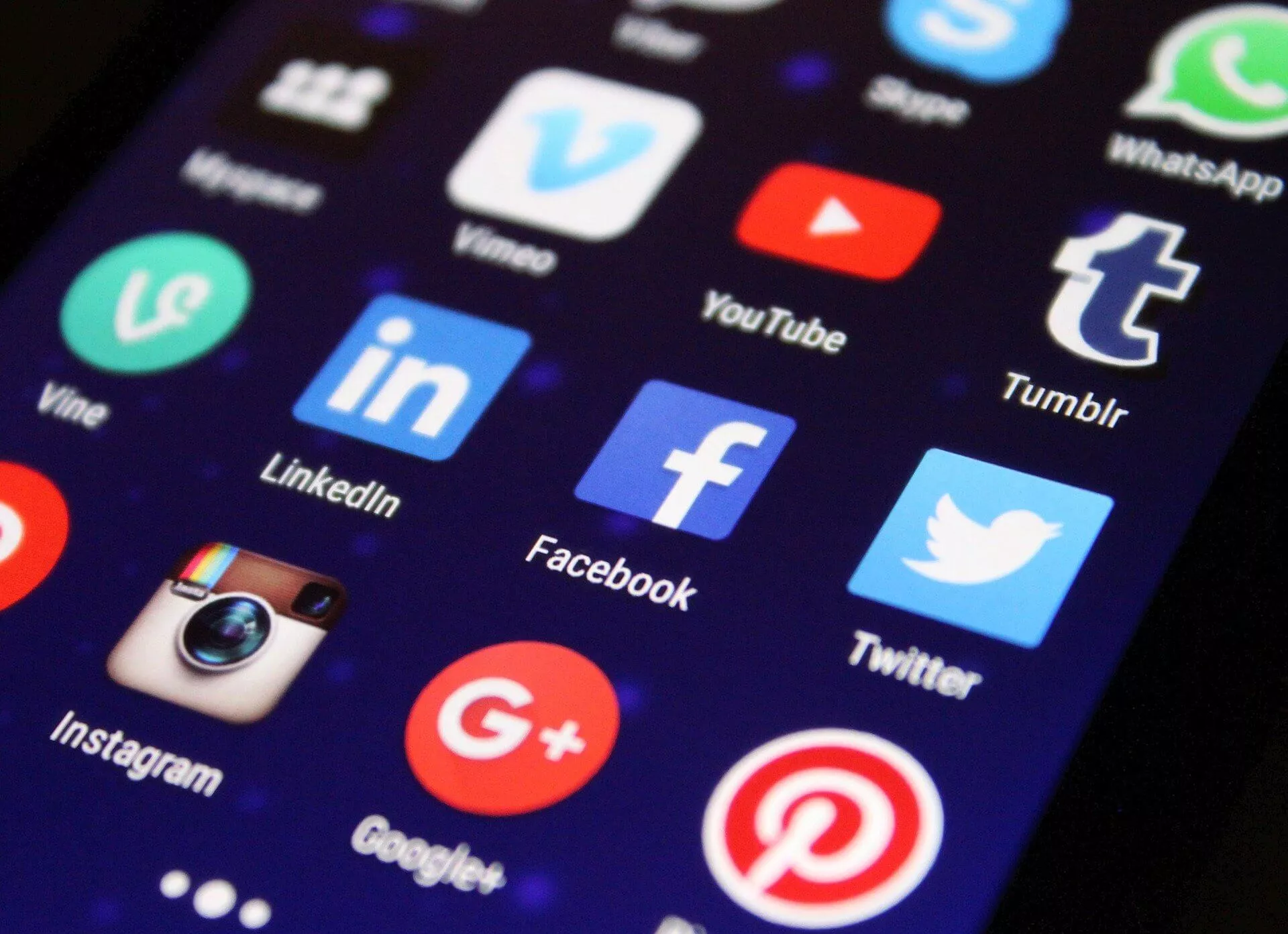 It should go without saying, but since so frequently users are visiting social media via their phones or tablets. You will want your website to be optimized for mobile devices. If someone is following you on social media and they click through to your site, you want them to have a seamless experience.
Creating a great social media campaign to build brand awareness is a worthy goal. It will take time and effort on your part to actively engage with your audience and come up with beautiful images and videos to post frequently. But the benefits of building up your brand's image will be well worth it.
Reach out if you'd like to know more.
The Explainify Frustration-FreeTM Process brings video marketing to life in an easy step-by-step process!