If you just want an explainer video production team, that's not us.
But if you need an explainer video production team that can research your message, understand your audience and explain to them what you do and why they should care. We do that.
Your story deserves to be told
We're an explainer video production team that helps the world's top companies to simplify and explain their story using video.
We've helped everyone from web startups to Fortune 100 companies create stories that get people to care.  We'd love to help tell your story.
We were tired of businesses missing the point, over-complicating their story and confusing their customers. In 2011, we opened Explainify to take complicated messages and make them simple through short videos. It's not about dumbing things down – but researching to find clarity in your core message.
Today, Explainify is a market leader for explainer video production and continues to help clients capture attention and motivate action. We create award-winning videos for both funded startups and Fortune 100s, such as Demandbase, GE and Tyson Foods.
We love video.
If you have a project and you think we can help:
Our work has been featured by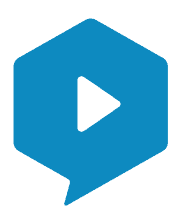 Start Building Your Explainer Video Strategy
Let us answer your questions, learn what you want to achieve, and create a gameplan for success in 30 minutes or less so you know whether we're the right team for you, alongside an approximate timeline and budget that matches your needs.