Technology Explainer Videos
Help anyone understand and care about your technology in 60-90 seconds
Animated explainer videos turn confusion into lightbulb moments and action at every stage of your buyer's journey.
SOFTWARE | HARDWARE | AI & MACHINE LEARNING | BLOCKCHAIN | ENTERPRISE IT
"We approached a number of leading video production companies; Explainify stood above them all.
They not only absorbed what we told them, but knew how to convey our product's unique benefits with incredible clarity."
Ethan Kim
Senior Solutions Engineer, Panasonic
Your next customer is looking for a reason to ignore you and pick the competition
When you ask customers to sift through walls of text to figure out why they should care about your tech and how you're different — you lose all but the most motivated.
And with a dozen browser tabs open and disruptive notifications — capturing and holding your customers' attention is that much harder.
This is where animated explainer videos shine.
Watching a video doesn't feel like work — it's entertaining and passive. In 60-90 impactful seconds, you'll deliver a compelling pitch, give your customers an experience to remember you by, and inspire them to take the next step.
Your customers want video — here's proof
of senior executives agree that if both text and video are available on the same topic on the same page, they prefer to watch video.
(Digital Information World)
more web traffic for companies using video vs. those who don't.
(SmallBizTrends)
of users say product videos are helpful in the decision process.
(HubSpot)
of users are more likely to buy a product online after watching a video.
(HubSpot)
of users recall a video ad they viewed in the past 30 days.
(HubSpot)
increase to email click-through rates by including video in your email.
(HubSpot)
increase to landing page conversion rates by including a video.
(SmallBizTrends)
of marketers report that video produces more conversions than any other type of content.
(SmallBizTrends)
It's no wonder 96% of B2B companies (your competitors)
plan to use video over the next year. (Vidyard)
Supercharge your marketing with the power of video
Let's face it, technology is a tough subject to explain without actually seeing it. Endless statistics or diagrams really don't get the message across. When you want potential customers to get laser-focused on how your technology helps them, do it with video. Not just any video, you need a technology explainer video that can educate and entertain all at the same time. By incorporating animated technology videos into your marketing strategy, you'll be able to keep prospects attention like never before. Plus, with our
Frustration-Free™ Process
, your video creation project will be easier than ever before. Now is really the time to supercharge your technology marketing with the power of video.
How can tech companies benefit from animated explainer videos?
No matter how complicated your technology is, having the right
explainer video
at your disposal makes a world of difference. These powerful videos can be used to explainer technical subjects, such as Enterprise Technology, Machine Learning, Artificial Intelligence, and more. And, while most companies start with an overview video when kicking off a technology explainer project, there's much more you can do. Imagine having tech product videos for each of your solutions. This means that your sales team can save time by sharing these videos as an early qualifying step within their sales process. Or, how about converting your frequently asked questions page into an amazing technology explainer video? From demo videos to showcasing new product features, explainer videos are a valuable asset for just about every technology company.
Getting the most value from your animated tech videos
Most people are busy, and they don't have time to watch long-winded videos that eat up their day. That's why it a good idea to create
animated tech product videos
in a length that's easy for viewers to ingest. In fact, having several shorter videos between 60 and 90 seconds holds more attention than a single long-form video. By using your branding and a call to action in the closing scene, it means you can get the most out of your investment on multiple marketing channels. This includes your corporate social media accounts and customer newsletters.
Choosing the right partner for your next explainer video project
When it comes to creating an animated explainer video for your technology company, we know there's a sea of choices out there. Why settle for a cookie-cutter template that looks just like your competitors when you can have a custom, unique animated video that fits your brand. Although some may think that sounds complicated, we've developed a Frustration-Free™ Process that streamlines the video creation project from start to finish. Plus, we've also got team members that have years of experience in the tech space. This allows us to take your core message and produce a visually stunning video that gets your message across to viewers like never before. When you need an animated technology video, our team is here to help guide you through the process.
"Explainify helped us distill our core message in a succinct way while staying true to our brand. Now we close deals faster than ever and stand out from the competition."

Misha Rangel
Director, Outbound Engine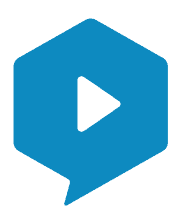 Start Building Your Explainer Video Strategy
Let us answer your questions, learn what you want to achieve, and create a gameplan for success in 30 minutes or less so you know whether we're the right team for you, alongside an approximate timeline and budget that matches your needs.