Animated Sales Explainer Videos
Eliminate confusion. Shorten the sales cycle. Close more deals.
Sales explainer videos are one of the greatest weapons in a salesperson's arsenal. They allow your sales team to highlight what your company does and the unique ways in which you solve a potential customer's problems. Using explainer video for sales shouldn't be hard, so don't let bad sales videos hold your organization back. Learn how we can help your sales team succeed.
Why Sales Videos Work
Reduce friction in your sales cycle.
Shorten the time of conversion.
Create a consistent communication style for your sales team to use.
Is your sales organization struggling to communicate to potential clients in meaningful ways, losing a lot of potential leads over a long sales cycle, or do you have inconsistent sales processes within your team? Sales videos are the answer! They range from 1-2 minutes (because your prospect doesn't have a ton of time).
They made the process as simple as possible
"Our sales reps were having to spend way too much time explaining 'what we do' during their sales calls, and as much as we tried to standardize what they said, it never was exactly what we wanted it to be. Explainify helped us distill our message down in a succinct way while staying true to our brand. And best of all, as the project owner, they made the process as simple as possible for me."
Best Sales Explainer Video Examples
PROOF BUG SPRAY
Sales Video
WIN DETERGENT
Sales Video
NBC FATE OF THE FURIOUS
Sales Video
PERKINELMER – CELL SIGNALING
Sales Video
3 Reasons To Work With Us
Our CEO, Eric, explains why you should choose Explainify
We focus on your objectives
Every video has to deliver on your business objectives. From day one they are at the forefront of the project and we make sure to deliver.
Research & Insights
We research your project to develop the right message that explains what you do and get people to care.
Our Battle-tested process
It doesn't create a lot more work for you.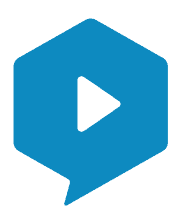 Start Building Your Explainer Video Strategy
Let us answer your questions, learn what you want to achieve, and create a gameplan for success in 30 minutes or less so you know whether we're the right team for you, alongside an approximate timeline and budget that matches your needs.