Software Explainer Videos
The fastest way to get prospects to care about your software.
Clients trust our videos to help them with selling, onboarding, and retaining users for your app. After working with +100 funded start-ups and large software names alone, we are confident in our ability to bring your brand to life with our storytelling. This translates to higher signups and improved LTV.
Explainer videos for Software
Showcase what sets your software apart
REVIEWBUZZ
Explainer Video
CODESIGNED
Explainer Video
SUBCENTRAL.IO
Explainer Video
GUITARTRICKS
Explainer Video
DEMANDBASE
Explainer Video
RICH CONTEXT
Explainer Video
Explainer videos for Mobile Apps
Help people understand why they need your app
RED CROSS RAPIDPASS
Explainer Video
GAS BUDDY
Explainer Video
Streamline SAAS Marketing with Explainer Videos
Software as a Service (SaaS) is one of the fastest-growing business models in many markets. With so many subscriptions options available, customers may be hesitant to sign up for your service if they don't fully understand your solution. That means if your SaaS company doesn't explain its product quickly and effectively, you could easily confuse prospects. Without being able to see your product in action before purchasing, they're likely to look for an alternative solution. What can you do to grab your viewer's attention, and keep it long enough to turn skeptical browsers into loyal followers?
Broadcasting your value has never been easier.
Explainer videos
are one of the best tools for any SaaS company looking to grow. Instead of writing your message through a wordy web page, you can capture your audience and get straight to the point: how your solution helps. Using animated videos keeps visitors interested and provides an easy, straightforward way to present how you make your customer's life better. While this might take several minutes of reading, saas animated videos can get you there in seconds. Video will always make you stand above your competitors.
Showcase your Product with the Power of Video
How can you use a saas video in your business to make it excel? All saas companies have a core value proposition and plenty of features packed into their products. Using explainer videos, you can give a
visual showcase of how your product works
and give viewers an inside look at your brand. Whether you need to explain complex features or give that final push to convince customers to buy, animated videos are key. What difference would it make to your saas company if you could package each of these concepts into bite-sized videos? This lets your visitors spend less time reading, and more time engaging.
Ready to Start Your Next Animated Explainer Video?
If you need an animated video for any part of your saas company's website, Explainify is here to help. We've made videos for software companies in a wide range of industries like tech, finance, and more. While there are several video explainer organizations you could work with, few are experienced in producing a complete video that gets your value across to viewers. Just as your software is unique, our
Frustration-Free™
means that you get a custom video produced using a proven formula for success. At Explainify we work with you to mirror your brand image, then build a video from the ground up that helps turns viewers into sales.
"We were concerned about being off-brand, too cute. It's a serious category and we had to get it right. We realized from call 1 that Explainify is a partner that does video with business objectives and results in mind - and has a super organized process."

Adam Tishman
CEO, Helix Sleep
"We approached a number of leading video production companies; Explainify stood above them all. They not only absorbed what we told them, but knew how to convey our product's unique benefits with incredible clarity."

Ethan Kim
Senior Solutions Engineer, Panasonic
"I needed the right partner to help explain simply and concise how GE Power was helping the government of Egypt deliver power to its citizens. I needed this done in a culturally aware format. I turned to Explainify. If you are looking for a company to help you and your customers deliver storytelling impact, I fully recommend tapping Explainify."

Shaun Wiggins
GM Of External Relations, GE
"I'm hesitant to write this testimonial because I wish Explainify only worked with us. I don't want anyone to find out about you guys… you're my new secret weapon. I'm not going anywhere else for video."

Chris Delaney
President, DexterEdward
"Our sales reps were having to spend way too much time explaining "what we do" during their sales calls, and as much as we tried to standardize what they said, it never was exactly what we wanted it to be. Explainify helped us distill our message down in a succinct way while staying true to our brand. And best of all, as the project owner, they made the process as simple as possible for me."

Misha Rangel
Director of Product Marketing, Outbound Engine
"With little to no experience in the video creation space Explainify made me look like an expert among my peers. The process was straightforward, communication was fast and deadlines were hit ahead of time. I could not be happier with the outcome of the video. Thank you!!!"

Lauren Monk
Head of Payments Marketing, GasBuddy
"Explainify not only did a great job on the video, but they were incredibly patient with us throughout the process. In addition, our project manager was kind, patient, responsive and very insightful. It was very personalized and I never felt like you were nickel and diming us. She was always very clear about scope."

Lu Lu
Director Strategy & Business Development, BayHealth
"The Explainify team has been nothing but exceptional in understanding the complex concepts, suggesting visual elements and editing the videos to align perfectly with our objectives."

Kanchan Deshpande
MarCom Manager, PerkinElmer, Inc.
"So much thoughtful collaboration throughout. It really felt like they wanted to understand the essence of our business to be able to say it better than we ever could have. Plus the final product came out just how we wanted it to."

Alex Altizer
Marketing Manager, Raiing Medical
"Overall, the entire process - start to finish - was fantastic. Very smart, very strong, flexible team. They understand that clients have weird stuff, a little bit of crazy that goes along. They killed it. Never a complaint. We narrowed our decision down to 4 companies. You won on PROCESS and not shying away from QUALITY AND PRICE."

Tom Simon
VP of Marketing, Source3.io
"This is how our company raised our money. I didn't have to go emailing a series A deck that I don't want going out to competitors. This is the best way to get investors to engage."

Wally Nguyen
CEO, mNectar
"We've worked with several companies on various marketing efforts and yours was by far our best experience. You took our brand & ran with it in the right direction. We are so happy with the result. We look forward to a continued relationship & work in the future!"

Rebecca Black
Art Director, Menguin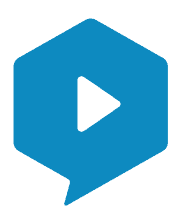 Start Building Your Explainer Video Strategy
Let us answer your questions, learn what you want to achieve, and create a gameplan for success in 30 minutes or less so you know whether we're the right team for you, alongside an approximate timeline and budget that matches your needs.