Animated Product Explainer Videos
Complex product? Product Launch? We got your back with any product animation video needs.
A product explainer video can be used to either explain complex products in layman's terms or announce a new product launch to the world. In an ever expanding digital world the need for product video services increases, to assist in the online sales of products. Product explainer videos have also been proven to increase sales. So whether you need amazing Amazon product videos, E-commerce product videos for your own online store or animated product videos for marketing purposes, we can help.
Why Product Videos Work
Simply explain the powerful benefits of your complex product.
Do more than just highlight features. Bring them to life.
Get away from the engineering speak, so people actually get it.
The product video is your chance to simplify all the complexities that went into engineering – so that your potential customers understand how it will change their lives for the better – and of course, it gets them to buy.
Explainify stood above them all
"We approached a number of leading video production companies; Explainify stood above them all. They not only absorbed what we told them but knew how to convey our product's unique benefits with incredible clarity."
Best Product Explainer Video Examples
PROOF BUG SPRAY
Product Video
YALE ASSURELOCK
Product Video
DERMAL YOUTH
Product Video
WIN DETERGENT
Product Video
THE NECK HAMMOCK
Product Video
NBC FATE OF THE FURIOUS
Product Video
3 Reasons To Work With Us
Our CEO, Eric, explains why you should choose Explainify
We focus on your objectives
Every video has to deliver on your business objectives. From day one they are at the forefront of the project and we make sure to deliver.
Research & Insights
We research your project to develop the right message that explains what you do and get people to care.
Our Battle-tested process
It doesn't create a lot more work for you.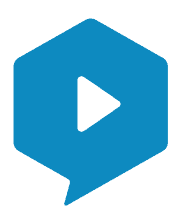 Start Building Your Explainer Video Strategy
Let us answer your questions, learn what you want to achieve, and create a gameplan for success in 30 minutes or less so you know whether we're the right team for you, alongside an approximate timeline and budget that matches your needs.