Animated PR & Corporate Communications Videos
Build deeper connections internally or externally.
As organizations grow, one of the greatest challenges they face isn't competition — it's simple communication. The PR video is the perfect way to address external concerns and diminish rumours with a friendly, personal touch not possible through text.
Why PR Videos Work
Help the public understand something that the organization needs to convey.
Address concerns and diminish rumours with a friendly, personal touch not possible through text.
Showcase your organization's Corporate Social Responsibility.
Have you noticed that the public just "isn't getting something"? Do you have a message that you can't even quite convey to your friends? A great PR or Corporate Communications video is an emotionally powerful couple of minutes that help you share the perfect message with crystal clarity.
I fully recommend tapping Explainify
"I needed the right partner to help explain simply and concise how GE Power was helping the government of Egypt deliver power to its citizens. I needed this done in a culturally aware format. I turned to Explainify. If you are looking for a company to help you and your customers deliver storytelling impact, I fully recommend Explainify."
AMERICAN RED CROSS
PR Video
TYSON SUSTAINABILITY – CONCEPT FARM
PR Video
TYSON SUSTAINABILITY – JOURNEY
PR Video
3 Reasons To Work With Us
Our CEO, Eric, explains why you should choose Explainify
We focus on your objectives
Every video has to deliver on your business objectives. From day one they are at the forefront of the project and we make sure to deliver.
Research & Insights
We research your project to develop the right message that explains what you do and get people to care.
Our Battle-tested process
It doesn't create a lot more work for you.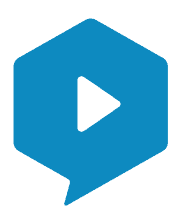 Start Building Your Explainer Video Strategy
Let us answer your questions, learn what you want to achieve, and create a gameplan for success in 30 minutes or less so you know whether we're the right team for you, alongside an approximate timeline and budget that matches your needs.