Animated Explainer Video for Landing Pages
Harness the power of landing page explainer videos to lift conversion rates and reduce bounce rate.
A great landing page video will increase engagement and relevancy for your campaigns. Through video, you can quickly showcase the benefits and remove any confusion your audience may have. We'll help every step of the way. From crafting the perfect landing page video script to finding your core message so your audience will follow your call to action.
Why Landing Page Videos Work
People are inherently lazy, preferring to watch rather than read.
Videos increase the length of time people stay on your page, giving your brand message longer to sink in.
Video will lift your conversion rates and improve the ROI for your campaigns.
A great landing page video is an emotionally powerful couple of minutes (typically in animated form). When done right, it creates noticeable impact and equips viewers with everything they need to make a decision. In today's growth-focused atmosphere, there are few better places to start than with an explainer video for your landing page.
We are so happy with the result!
"We've worked with several companies on various marketing efforts and yours was by far our best experience. You took our brand & ran with it in the right direction. We are so happy with the result. We look forward to a continued relationship & work in the future!"
Best Landing Page Video Examples
BLUE SUN VACATIONS
Landing Page Video
IFERTRACKER
Landing Page Video
THE NECK HAMMOCK
Landing Page Video
3 Reasons To Work With Us
Our CEO, Eric, explains why you should choose Explainify
We focus on your objectives
Every video has to deliver on your business objectives. From day one they are at the forefront of the project and we make sure to deliver.
Research & Insights
We research your project to develop the right message that explains what you do and get people to care.
Our Battle-tested process
It doesn't create a lot more work for you.
Catching and Holding Attention is Critical
Landing pages are a key part of your marketing process. Don't leave it to chance after you've spent so much time, effort, and money with your marketing campaigns. First impressions matter and a landing page is most often the first impression a customer has with your website. Simply listing off features or describing what makes your company great isn't enough to grab your viewer's attention and keep it. To effectively convert customers, you need to tell your story and excite your visitors using high-quality content. That's easier said than done. Between short attention spans and constant distractions, you have to resonate with your viewer quickly. But how?
Video Holds Attention Like Never Before
Many businesses use paragraph after paragraph of information as to their main marketing strategy for landing pages. With this approach, those would-be customers who don't have the time to read all about you and your product might drift toward one of your competitors. What can you do to ensure success with prospects and gain loyal customers? The answer is surprisingly simple: landing page videos. Including animated explainer videos on your landing page is a surefire way to display your message in a compact, attention-grabbing format. What exactly makes landing page videos so special?
Showcase Your Value With Animation
The statistics are astounding. A landing page with video converts up to 86% better than one without. While a wordy webpage may inform your readers, it misses the mark when compared with a carefully constructed explainer video. Landing page videos show off what makes you unique and give an exciting visual display to your story for any prospective customer. Combining your product with an effective explainer video creates an easy-to-remember and convincing reason for choosing your business. Plus, it can break complicated subjects down into easily understood concepts in as little as 30 seconds. So how can you get started?
Starting Your Video Project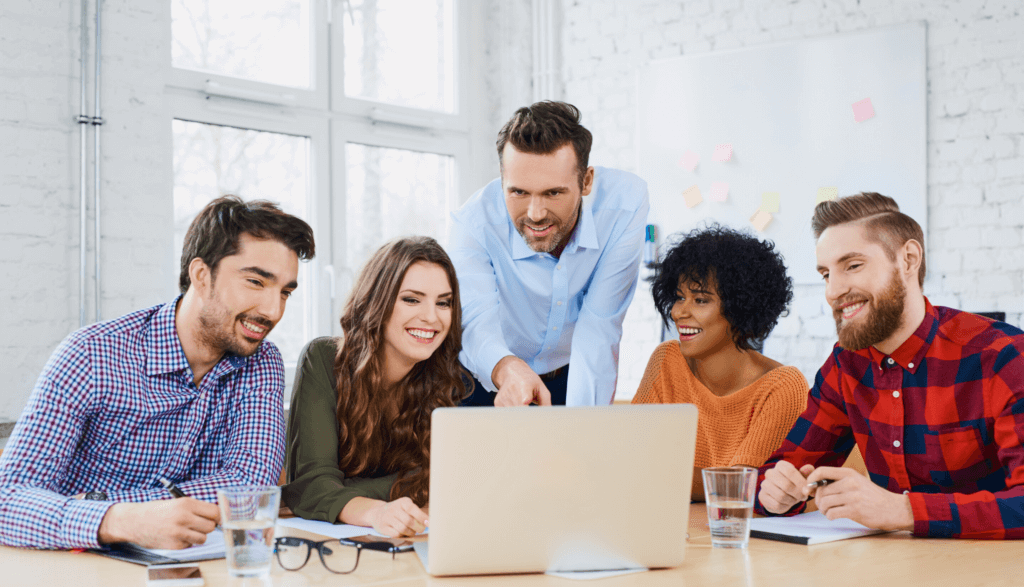 While there are many video production studios available, they don't specialize in landing page videos. Our
Frustration-Free™ video creation process
makes sure you get a video that truly stands out. A video that captures attention using custom animation, while telling your story with a clear message. This isn't guesswork either. We work with you to craft a video around your content, so it fits your brand. It positions your brand as an industry expert. We've helped our clients with some of the best landing page video examples available and we would love to do the same for you.

Start Building Your Explainer Video Strategy
Let us answer your questions, learn what you want to achieve, and create a gameplan for success in 30 minutes or less so you know whether we're the right team for you, alongside an approximate timeline and budget that matches your needs.