Animated Explainer Videos
Your core message explained in under a minute. Animated explainer videos tell customers what you do and why they should care.
Create a simple and engaging explanation of your brand story, specific process, or unique selling point. Our custom explainer videos are created from the ground up in collaboration with our clients without the use of any gimmicky explainer video software or pre-made explainer video templates.
Why Explainer Videos Work
Extracts and displays your core message perfectly.
Allows your audience to make an informed choice.
Animation that creates stunning visuals supports your message at a lower cost.
A great explainer video is an emotionally powerful couple of minutes (typically in animated form). When done right, it creates noticeable impact for your mission and equips viewers with everything they need to make a decision. In today's growth-focused atmosphere, there are few better places to start than with an explainer.
I'm not going anywhere else for video!
"I'm hesitant to write this testimonial because I wish Explainify only worked with us. I don't want anyone to find out about you guys… you're my new secret weapon. I'm not going anywhere else for video."
Best Explainer Video Examples
TYSON FOODS
Explainer Video
REVIEWBUZZ
Explainer Video
IFERTRACKER
Explainer Video
PERKINELMER – CELL SIGNALING
Explainer Video
DEXTEREDWARD – WICKETS
Explainer Video
3 Reasons To Work With Us
Our CEO, Eric, explains why you should choose Explainify
We focus on your objectives
Every video has to deliver on your business objectives. From day one they are at the forefront of the project and we make sure to deliver.
Research & Insights
We research your project to develop the right message that explains what you do and get people to care.
Our Battle-tested process
It doesn't create a lot more work for you.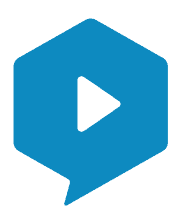 Start Building Your Explainer Video Strategy
Let us answer your questions, learn what you want to achieve, and create a gameplan for success in 30 minutes or less so you know whether we're the right team for you, alongside an approximate timeline and budget that matches your needs.