Animated Explainer Videos for Every Step of Your Buyer's Journey
Our videos make your ads clickable, brand memorable, product understandable, and your offers irresistible.
Explainer videos help customers understand what you do and why it matters.
Brand videos capture your customers' attention and earn mindshare.
Every Good Video Strategy Starts
with a Great Animated Explainer Video
So this explainer video needs to elevate your brand, separate you from the competition,
and inspire your best prospects to think, feel, and then do something… right?
Share it anywhere customers learn about you for the first time
Reinforce the brand you've worked so hard to build
Connect with customers on an emotional level
Make the most complex products and topics approachable
Motivate customers to learn more and take the next step
"I wish Explainify only worked with us. I don't want anyone to find out about you guys… you're my new secret weapon.

I'm not going anywhere else for video."
CHRIS DELANEY
President, DexterEdward
BRAND VIDEOS
Introduce your brand to the world, control the narrative, and earn mindshare with a brand video. Whether you're rebranding, capitalizing on some PR, or entering a new market — there's no better way to connect with your customers at the top of your funnel.
BRAND VIDEOS
Tell your story, whether you're rebranding or making a splash for the first time, with a short emotionally-driven brand video.
PR
Capitalize on the 15-minutes of fame you get when you launch a new product, announce a round of funding, or acquire a company.
NEW MARKETS
Close the gap between your brand and any new vertical, demographic, or geographic region you're expanding into.
"I needed the right partner to help explain simply and concisely how GE Power is helping the Government of Egypt deliver power to its citizens. I needed this done in a culturally aware format.

If you are looking for a company to help you deliver storytelling impact, I fully recommend tapping Explainify."
SHAUN WIGGINS
GM of External Relations, GE
PRODUCT VIDEOS
Your customers need your product — they just don't know it because they don't understand what you do. If you're in tech, healthcare, science, or finance, a series of product videos can help anyone understand what you do and why they should care.
DIFFERENTIATE
Show customers how your product is both different and better than the status quo and the competitors you're compared to. Tell your story, whether you're rebranding or making a splash for the first time, with a short emotionally-driven brand video.
EDUCATE
Divide your product into bite-sized videos to help customers understand each piece product and how they work together.
LAUNCH
Use product videos anywhere you touch your customers to attract new customers and upsell current customers on your newest offering.
"We approached a number of leading video production companies — Explainify stood above them all. They not only absorbed what we told them but knew how

to convey our product's unique benefits with incredible clarity."
ETHAN KIM
Senior Solutions Engineer, Panasonic
SALES VIDEOS
Deliver the perfect pitch every time and close the deal. Whether the goal is more sign ups to your email list, free trials, demo requests, or actual sales — sales videos will get you there.
PERFECT PITCH
Deliver the perfect pitch at scale with a video, keeping sales calls focused on your customer's specifics.
STAKEHOLDER BUY-IN
Get stakeholders up to speed and excited about moving forward with your product. This shortens your sales cycle significantly.
OBJECTIONS
Handle your most common objections and questions head on and at scale by addressing them in your sales videos.
"Our sales reps were having to spend way too much time explaining what we do during sales calls, and as much as we tried to standardize what they said, it never was exactly what we wanted it to be.

Explainify helped us distill our message down in a succinct way while staying true to our brand."
MISHA RANGEL
Director of Product Marketing, Outbound Engine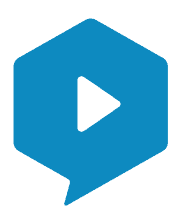 Start Building Your Explainer Video Strategy
Let us answer your questions, learn what you want to achieve, and create a gameplan for success in 30 minutes or less so you know whether we're the right team for you, alongside an approximate timeline and budget that matches your needs.