Enterprise IT Explainer Videos
Clarity for stakeholders means better buying decisions
You can use explainer videos to showcase your products and services within the enterprise IT sector. An engaged and educated buying group will make better buying decisions.
Explainer Videos for the Enterprise
Make the complicated, understood
LRS ANALYTICS
Explainer Video
MACHINESHOP
Explainer Video
SECURED COMMUNICATIONS
Explainer Video
CLX COMMUNICATIONS
Explainer Video
MOBILITY EXCHANGE
Explainer Video
SKYBOX EVENTS
Explainer Video
Enterprise IT Explainer Videos Drive Value
Enterprise companies all over the world use animated explainer videos as part of their marketing and sales strategy. Why do they do this? Most enterprise applications may seem complicated to prospects outside the organization. Having the right
B2B explainer video
easily highlights the value and benefits of these B2B solutions. Most enterprise companies typically offer a wide range of IT services. Rather than using endless brochures or page after page of website text, animated videos can showcase these services in a way that grabs the viewer's attention.
Making IT Services Easy To Understand
When you're targeting new B2B clients, often the decision-maker needs a high-level view of what you're offering. Most of them don't have much time to comb through your online content. With a 60 second B2B explainer video, you get to highlight all the best features while captivating the audience. Complex software and technical services that may be hard to understand are easily explained with colorful animations. Plus, the perfect narration script will tell your story and highlight how these prospects will benefit from your help. It really does get your core message across in less time than any other media out there.
Stand Out From The Crowd with Animation
There's more and more competition in today's IT and Enterprise Solution market, with more popping up every day. When the market gets crowded, you need a way to stand out from the pack. What better way to drive your value home than showcasing your IT solutions with an animated explainer video. Not just any video, a custom-created video that matches perfectly with your corporate branding. It's a valuable digital asset that can be used on your website, newsletters, and even in online marketing campaigns. Using this type of visual media tells your story, even when you can't be there to tell it yourself. Oftentimes, it's a valuable step in the early sales process for IT companies that can't meet prospects in person.
The First Step In Starting Your Video Project
You may be considering starting an animated B2B video project, but just don't know where to start. In fact, you may have even considered producing a video, or a series of videos, in-house. At Explainify, we've taken all the guesswork out of animated video production with our
Frustration-Free™ process
. As an enterprise IT company, what does that mean for you? It means you get a team of creative experts on your side that make the creative process easier than ever before. Let's start your journey together and showcase your solutions with an amazing explainer video.
"We were concerned about being off-brand, too cute. It's a serious category and we had to get it right. We realized from call 1 that Explainify is a partner that does video with business objectives and results in mind - and has a super organized process."

Adam Tishman
CEO, Helix Sleep
"We approached a number of leading video production companies; Explainify stood above them all. They not only absorbed what we told them, but knew how to convey our product's unique benefits with incredible clarity."

Ethan Kim
Senior Solutions Engineer, Panasonic
"I needed the right partner to help explain simply and concise how GE Power was helping the government of Egypt deliver power to its citizens. I needed this done in a culturally aware format. I turned to Explainify. If you are looking for a company to help you and your customers deliver storytelling impact, I fully recommend tapping Explainify."

Shaun Wiggins
GM Of External Relations, GE
"I'm hesitant to write this testimonial because I wish Explainify only worked with us. I don't want anyone to find out about you guys… you're my new secret weapon. I'm not going anywhere else for video."

Chris Delaney
President, DexterEdward
"Our sales reps were having to spend way too much time explaining "what we do" during their sales calls, and as much as we tried to standardize what they said, it never was exactly what we wanted it to be. Explainify helped us distill our message down in a succinct way while staying true to our brand. And best of all, as the project owner, they made the process as simple as possible for me."

Misha Rangel
Director of Product Marketing, Outbound Engine
"With little to no experience in the video creation space Explainify made me look like an expert among my peers. The process was straightforward, communication was fast and deadlines were hit ahead of time. I could not be happier with the outcome of the video. Thank you!!!"

Lauren Monk
Head of Payments Marketing, GasBuddy
"Explainify not only did a great job on the video, but they were incredibly patient with us throughout the process. In addition, our project manager was kind, patient, responsive and very insightful. It was very personalized and I never felt like you were nickel and diming us. She was always very clear about scope."

Lu Lu
Director Strategy & Business Development, BayHealth
"The Explainify team has been nothing but exceptional in understanding the complex concepts, suggesting visual elements and editing the videos to align perfectly with our objectives."

Kanchan Deshpande
MarCom Manager, PerkinElmer, Inc.
"So much thoughtful collaboration throughout. It really felt like they wanted to understand the essence of our business to be able to say it better than we ever could have. Plus the final product came out just how we wanted it to."

Alex Altizer
Marketing Manager, Raiing Medical
"Overall, the entire process - start to finish - was fantastic. Very smart, very strong, flexible team. They understand that clients have weird stuff, a little bit of crazy that goes along. They killed it. Never a complaint. We narrowed our decision down to 4 companies. You won on PROCESS and not shying away from QUALITY AND PRICE."

Tom Simon
VP of Marketing, Source3.io
"This is how our company raised our money. I didn't have to go emailing a series A deck that I don't want going out to competitors. This is the best way to get investors to engage."

Wally Nguyen
CEO, mNectar
"We've worked with several companies on various marketing efforts and yours was by far our best experience. You took our brand & ran with it in the right direction. We are so happy with the result. We look forward to a continued relationship & work in the future!"

Rebecca Black
Art Director, Menguin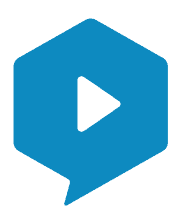 Start Building Your Explainer Video Strategy
Let us answer your questions, learn what you want to achieve, and create a gameplan for success in 30 minutes or less so you know whether we're the right team for you, alongside an approximate timeline and budget that matches your needs.