Energy Explainer Videos
On-brand and on-message
We research your business and audience in a way that seamlessly positions your brand. That's why we get to work with GE, Shell, and Oxea Energy. If you need a brand video or straightforward explainer, we can handle it.
Explainer videos for Energy
Explain your advantage, maintain your brand
MOJO POWER
Explainer Video
THE WEIDT GROUP ENERGY DESIGN ASSISTANCE
Explainer Video
GREENSTREET ENERGY
Explainer Video
Educate your audience with animated energy explainer videos
The energy sector is growing like never before. From solar solutions to wind and other renewable sources, the future is bright. But many renewable energy companies hit a wall when it comes to educating their customers. With all the complex details around energy solutions, it can easily become overwhelming. Using technical details and brochures just doesn't cut it. They need a way to communicate the benefits of their alternative energy in a way that's not only easy to understand but can capture customers' attention long enough to explain it.
How can explainer videos be used in the energy sector?
When you think of
explainer videos
, you might only consider an overview video. There's a whole lot more that can be done by expanding your video options. Sales teams can incorporate videos into customer communications. Although having an overview video is a great start, you can answer questions customers commonly ask by creating a FAQ-based video too. Or, during the onboarding processes of a solar project, new clients often wonder what the steps are. Having a solar energy animation that guides them through the process can streamline your communication while building trust. Plus, if you offer new features or your solutions have upgrades existing customers are not aware of, using a short 90-second video can work wonders in sharing your news.
Getting the most from your animated explainer video
Customers today have a shorter attention span than ever before. Plus, they're getting bombarded with more content on their mobile devices and email. You don't want to wear them out using a long animated energy company video. Keeping your videos to around 90 seconds in length is a good rule of thumb. It's enough time to educate and demonstrate a few core renewable energy video ideas. If you have more information or alternative energy ideas to share, simply creating a series of shorter videos is a much better strategy than having a single, long-winded video. The right energy videos can educate an audience while capturing their attention and giving you the time you need to showcase the benefits of your green solutions.
Solving challenges with the right explainer video
There's a lot of moving parts within the renewable energy space. touchpoints can range from sales, support, customer service, and beyond. When ideas get complicated or take too many resources to explain over and over, it's time to produce a well-thought-out explainer video for your energy company. To make things as easy as possible, we've created a
Frustration-Free™ Process
that streamlines the project from end to end. The bottom line with these videos is they communicate in a visually stunning way. And they do it while educating and informing the right audience more efficiently than other forms of communication can. That's where having a well-designed animated explainer video for your energy company comes in.
"I needed the right partner to simply and concisely explain how GE Power was helping the government of Egypt deliver power to its citizens. I needed this done in a culturally aware format. I turned to Explainify. If you are looking for a company to help you and your customers deliver storytelling impact, I fully recommend tapping Explainify."

Shaun Wiggins
GM of External Relations, GE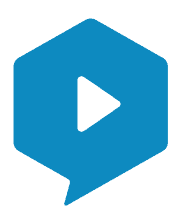 Start Building Your Explainer Video Strategy
Let us answer your questions, learn what you want to achieve, and create a gameplan for success in 30 minutes or less so you know whether we're the right team for you, alongside an approximate timeline and budget that matches your needs.