Animated Brand Explainer Videos
Your company exists for a reason. We make sure people know why.
Brand Explainer videos are the most effective way to introduce your brand to the world. Whether you're doing a rebrand as a company, starting a new business, or just finishing a series of funding, you need to make sure people sit up and realize why your company matters. Our brand video production service is here to help your company tell its unique brand story.
Why Brand Videos Work
Give your best first impression every time.
Easily introduce the benefits of your brand over 'the other guys'.
Equip viewers with relevant information told through story and compel them with a powerful call to action.
Your typical brand video will be a production that is under 2 minutes long. These videos generate amazing first impressions and equip viewers with some relevant information they need to take the next step towards working with your company. If you think it's time you made sure the world knows your story, then a brand video is a perfect fit.
It's a serious category and we had to get it right
"We were concerned about being off-brand, too cute. It's a serious category and we had to get it right. We realized from call 1 that Explainify is a partner that does video with business objectives and results in mind – and has a super organized process."
Best Brand Explainer Video Examples
TYSON SUSTAINABILITY – JOURNEY
Brand Video
3 Reasons To Work With Us
Our CEO, Eric, explains why you should choose Explainify
We focus on your objectives
Every video has to deliver on your business objectives. From day one they are at the forefront of the project and we make sure to deliver.
Research & Insights
We research your project to develop the right message that explains what you do and get people to care.
Our Battle-tested process
It doesn't create a lot more work for you.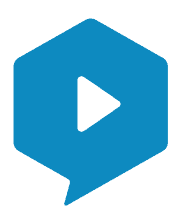 Start Building Your Explainer Video Strategy
Let us answer your questions, learn what you want to achieve, and create a gameplan for success in 30 minutes or less so you know whether we're the right team for you, alongside an approximate timeline and budget that matches your needs.