Explainer videos are an engaging, visual way to attract attention and interest from people surfing the web. They can help your business with customer acquisition and much much more.
Explainer videos tell the audience who you are, what you do and why they should use your product or service.
They are short, highly visual and tell a story that explains your offering. Allowing your audience to be entranced with information from beginning to end.
In this post we'll show you:
How explainer videos attract customers.
The ways you can use explainer videos on different social media platforms.
How to display explainer videos on your website.
How to use ads to perform customer acquisition using your explainer video
How Explainer Videos Attract Customers
People surfing the web are constantly consuming a ton of information. Every marketer is competing for their attention.
Depending upon the platform, most of the content people consume is usually text and picture based. This is where video is key, videos get 66% more leads than regular content.  If your audience sees a visually-appealing story, they are drawn to the movement and stay to convert into customers.
Explainer videos are short. Usually around a minute long. People are consuming a lot of content online and their attention spans are shortening. They want instant gratification.
That's what makes explainer videos so appealing. They are short and highly engaging.
The story is often relatable and speaks to a pain point of your potential customer. The call to action tells them exactly what you want them to do and how you'd like them to get in contact with you.
Long story short, these visually appealing, short videos with great product explanations covering your customers pain points, really do work to drive customers to your door and ask for your product or service.
Next–let's talk about where to place your videos.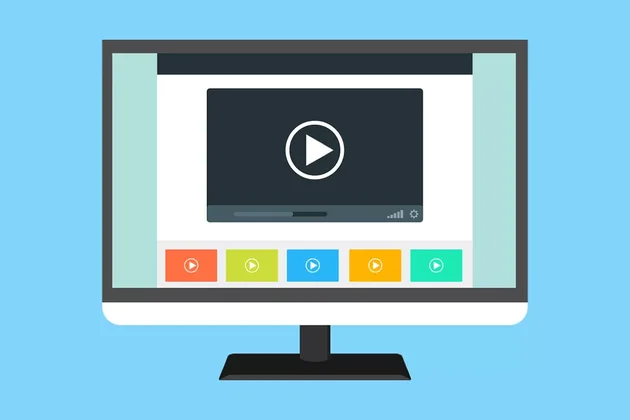 Using Explainer Videos on Social Media
Social media is all about quick engagement. You have just a few moments to attract someone while they're scrolling through their feed. Whether it be Instagram, Facebook or Twitter—you have to get your point across and you've got to do it fast.
Here are some tips for the most popular social media platforms.
Instagram
Videos can only be one minute long on Instagram. Which is means you only have that one minute to catch people's attention.
Since Instagram mutes your video as people are scrolling through you're going to want to aim for visual effects, text and cues so that your potential customer can understand what's happening even if they don't un-mute your video.
Make sure to upload your video as a post with the relevant hashtags. Hashtags are what allow your videos to be found using the platform.
Product and service explainer videos make great additions to Instagram profiles as well. You're going to want to add your video to your story, and then add it as a highlight to your story. Click here to learn how to do this. This allows your potential customers to be able to learn about your business as soon as they hit your profile.
Creating an IGTV channel is also a great way to promote your business and share your videos on Instagram. It's a relatively new feature that gets quite a bit of usage when potential customers are using the Explore page. These videos can be longer than a minute, and so this is a great opportunity to provide more information after your potential customers have seen your explainer video.
These three ways are excellent ways to promote your explainer video, or any other business videos you might have or want to make on Instagram. In fact, this strategy alone—has garnered many businesses millions of dollars!
YouTube
Videos can be any length on YouTube and the general rule of thumb is to make sure that your video is chock full of content and relevant to the viewer the whole way through. If not, you'll find that your view times drop off earlier on in the video than you'd like.
A fantastic way to use your explainer video is actually by uploading it to your YouTube channel as a feature. This is called your channel's trailer. It's the first thing people see when they land on your channel.
Don't forget to add relevant tags to boost viewership of these videos. Tags on YouTube is the place to put relevant keywords that people will be searching for.
Facebook
There's no limit to how long your Facebook video should be. However, it's generally a combination between making sure your content is relevant so your audience will continue to watch, and also making sure that you're paying attention to how videos are consumed on the platform.
For example: similar to Instagram the videos are automatically muted for you, so you need to ensure that you have visual cues or text to explain what's happening so that people can watch your videos without audio and still get the point.
Twitter
Twitter lets you post videos up to 140 seconds. That's just above the 2 minute mark. Not much time. But the blessing with Twitter is that oftentimes most people's feeds are made up of mostly text and pictures. So that means your explainer video has room to shine.
I know it may seem odd, but there are legitimate ways to grow your website traffic, your business and your sales using Twitter. And video can most definitely be a part of this strategy, and even set you apart.
Add hashtags to reach more people. And you get bonus points if you can find a way to use a relevant trending hashtag to add to your video post.
Attract New Customers from Your Website
Putting explainer videos on your website is ideal. Anyone visiting your website can get a quick glimpse at what you do. Taking the complex and making it simple is what explainer videos do best. (And more specifically what Explainify does best 😉
The best places to put an explainer video are on your homepage, landing pages, and product pages. Mostly, all the pages where you need to explain your product offerings.
You'll want to place the video above the fold of your website. This is fancy marketing speak for at the top of the page, as you want to  make sure people see the video as soon as they land on the page. Make it front and center.
On product pages, you can add the video in with pictures of the product. Plenty of companies are doing this on Amazon and other online stores.
You can even use them on blog posts. Insert relevant explainer videos into your blog posts to make them more engaging.
Adding videos to blog posts or web pages also increases SEO. This is an all around win!
Don't forget to have your call-to-action close by the video to make it easier for people to convert into customers, or contact you with questions.
Ad Campaigns with Explainer Videos
You can use your explainer videos as ads. In fact this is a fabulous way to convert customers into buyers. Synthesizing your product into an easily digestible 60-90 second clip that entrances your viewers is exactly the way to make a great ad. You can create video ad campaigns on every social media platform, but for your business you should pay attention to LinkedIn, Instagram, and Facebook for the most part.
Of course you have to pay for ads, but it's been proven time and time again that when done right social media advertising yields high returns on investment. Most social media ad platforms allow you to really reach your target audience by drilling down by demographic.
This means that you can target your EXACT audience and start seeing results right away.
Things to Remember:
The most effective explainer videos have these traits:
They are short, sweet and to the point.
They are highly visual.
They tell a relatable story.
They have a call-to-action.
Once you have your video, it's the time to get it out into the world. You can use social media, your website, your product pages, and create video ad campaigns using your explainer video to acquire new customers.
If you're looking to create the kind of explainer videos that will convert customers, and grow your business contact us here! Explainify is in the business of making sure that your company's video dreams are realized.