Episode Five
Advertising at a PGA Tour Event with Bradley Riesenberg
On this episode of the Press Play Podcast, Derek Gerber sits down with Bradley Riesenberg, the Sponsorship Development Manager for the Hoag Classic. Bradley is in charge of all of the fundraising and sales initiatives for the event, which makes massive donations to charities in the community and scholarship funds. In short, Bradley is well versed in selling advertisements to brands that are looking to make an impact in their community. He and Derek discuss how brands can reimagine their approach to storytelling to promote themselves better, the ins and outs of TV ad sales, and what it really looks like to sell sponsorship packages for a PGA Tour event.
Shownotes
(0:34) Introducing Bradley Riesenberg
(8:51) Using video to take the Hoag Classic to the next level
(16:35) Reimagining how we approach storytelling
(19:31) The ins and outs of TV ad sales
(21:57) What's next for Bradley and the Hoag Classic?
Here on the Press Play Podcast, we love to talk about how the key to quality, effective advertisements is storytelling. Whether it was Beth Stephens emphasizing the impact of authentic storytelling through influencer marketing or Blake Puryear describing how a genuine tone and a good story can help your audience relate to you in email marketing, storytelling has been the center-point of several of our episodes.
"There are a million different ways for you to build value into your brand perception, awareness, loyalty, and legitimacy without ever trying to have to say 'buy this." (18:38)
When your advertisements point to something more significant than a product highlight, you are more likely to convert customers with high lifetime value. People want to support brands that are larger than their products.

Make Your Story Meaningful
Today, brands must showcase the bigger picture behind their companies. Did they rise up and find success against odds that were stacked against them? Do they give a portion of their profits to a worthy cause? Are they green and eco-friendly? Showcasing these backstories will turn a boring product-highlight advertisement into a highly effective marketing campaign.
As we've mentioned, there are numerous ways to tell your story and highlight a more meaningful message than a product advertisement. One of these is through impactful community engagement. The PGA Tour, and more specifically the Hoag Classic, is a wonderful example of this. Bradley Riesenberg, the Sponsorship Development Manager for the Hoag Classic, recently joined the Press Play Podcast to talk about how brands are telling a bigger story by partnering with the golf tournament.
You may not have realized it, but the Hoag Classic and many other PGA Tour stops partner with charities and organizations in their respective communities to give back, promote community engagement, and infuse money into their locality.
"Most tournaments on the PGA Tour, Korn Ferry, and PGA Tour Champions, they have some cause behind them that they are raising money for in their communities. So that's why our events are so important to the communities because we really do generate all that community engagement and infuse that money into our communities." (6:26)
Promote Community Engagement
Proceeds from the Hoag Classic go to the tournament's title sponsor, Hoag Hospital, who distributes the funds amongst charities in the community and other worthy causes, such as student scholarships. Each year, the tournament raises over $1 million for the hospital to disburse amongst its community.
Advertising through events like the Hoag Classic is a perfect way for brands to invest in their communities while encouraging individuals to do the same. This is vital if your brand is going to promote your community engagement through your advertisements.
"The first thing is that it has to be authentic. So all of the branding and community engagement is kind of for not if there's no thought behind that." (17:01)
How is your brand engaging with its community and utilizing storytelling in its marketing strategy?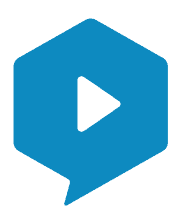 Start Telling Your Story With Video
Let us answer your questions, learn what you want to achieve, and create a gameplan for success in 30 minutes or less so you know whether we're the right team for you, alongside an approximate timeline and budget that matches your needs.