6 Easy Ways to Boost Your Online Conversions
Have you ever taken a look at your website and wondered, "Could it be just a little bit better?"
The answer is yes. It can always be better.
The good news is, you're not alone in wondering this. Article after article will offer you (literally) hundreds of tips and best practices – and most of them are genuinely great.
Now maybe you're wondering, how is this post any different than the advice that's already out there? Well, a lot of site improvements take time, and you might be having a busy week. So we're going to show you how you can improve your site's conversions easily, some even starting today. That's instant gratification, baby!
Split Testing (A/B Testing)
Split testing (or A/B testing) is essentially changing a small element on your website to see if it creates any differences in visitor behavior. The element you choose to test can be just about anything (ads, banners, CTAs, buttons, menus, etc). Changes can include:
Placement of element
Color of elements
Timing of pop-up/pop-under
Copy changes
The point is to try out different things to constantly improve your site's performance. It's a science and you can get easily get carried away, but make sure to only test one thing per page at a time.
Conversion Tip: Split testing is a tip for the ages that can be should be done today, tomorrow and every day.
Difficulty: It's kind of like chess. Easy to learn, but impossible to master. You already know enough to get started.
Increase the Speed
Now that dial-up is a thing of the past, any website that takes longer than a fraction of a second to load is asking for people to go somewhere else. Pages that load fast have better conversion rates, higher traffic levels, and lower bounce rate. Page speed is an extremely important part of your website that's easy to forget. Luckily, there are several things that you can do to improve your site's performance. Here are a few to get you started:
Change your hosting company or upgrade plan
Start caching your data
Employ a content delivery network (CDN)
Use a third-party solution like Cloudfare
Key Stat: If your site takes longer than 5 seconds to load, it could be costing you 16% of your traffic.
Difficulty: Potentially easy. It can be quick if you're using a host that offers CDN and other services. Or if you use WordPress – you can install some snazzy plugins.
Decrease the Clutter
Every page of your website tells a story, but it may not be saying what you think it should. Too many elements, calls to action, and clutter tell visitors that you don't know what you want… which makes it hard for them to know what to do.
The goal of every page on your website should be to move your audience toward a specific action, and to make that possible? You're probably going to have to cut some things you love.
This tip is simple. Ask yourself, "What is the most important thing(s) for a visitor to do on this page?"
Then get rid of everything else.
Conversion Tip: You don't have to go minimalist, but everything on a page should be questioned.
Difficulty: Moderate. Though it's not technically that tough, it can be hard to remove some high priority things from the page that don't fit.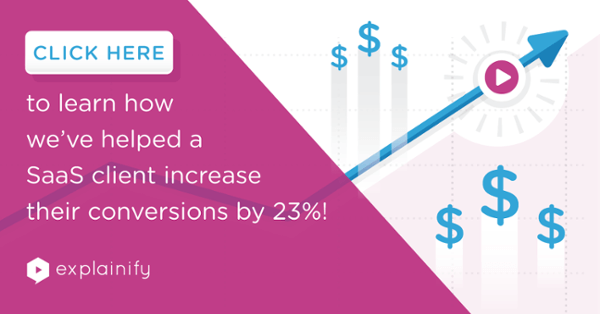 Keep Important Elements Above the Fold
Now that you have your goals for each page clearly in sight, you can put them where visitors can see them just as clearly. Visitors often take a "dessert-first" approach to websites – meaning that they want to see as much as they can without being bothered to scroll down or take too much time.
Got a video you want people to watch? Or a CTA to sign up for a free trial? Make sure it's the first thing your visitors see.
Key Stat: Content above the fold grabs 80% of user's attention. Below the fold only gets 20%.
Difficulty: Moderate. If you have successfully de-cluttered your page, it shouldn't be too difficult to do.
Add a Step (To Your Funnel)
So many businesses take their leads and toss them to the phones or the sales page without giving them a chance to assess. Almost 75% of your leads aren't ready to buy when they are introduced to your brand. That's why one of the best things you can do to improve your conversion rates is to add a few steps to the process.
Get their email and send them some content, videos, or a lead magnet that educates and shows why you are a perfect fit. Taking the time to improve your relationship before they pull out the credit card has been proven to increase sales and lower costs.
Some great options for lead magnets include:
E-Book
Whitepaper
Webinar/Video Course
Checklist/Cheat Sheet
Case Study
Free Consultation
The point is to offer your audience something genuinely useful – without making them feel obligated to buy from you.
Key Stat: Leads that are nurtured not only convert better, but 47% make larger purchases than non-nurtured leads.
Difficulty: Putting a step between your customer and a sales call can be daunting (especially if you haven't done it before), but start small by offering curious onlookers a free guide in exchange for their digital digits.
Make an Explainer Video!
You may have guessed this would be a tip. Not only because it's what we do, but it also works so darn well. We've seen some amazing case studies from some of our clients. Explainer videos help clarify a product or service, grab more attention, and increase conversions (of course).
Related: 5 HUGE Benefits of Explainer Videos
They're also versatile. You can put them on your website, hosting platforms like Vimeo or Youtube to drive more traffic, even share them on social media and via email.
You can see how an explainer video increased conversions for CaseComplete by 23% here.
Bonus Tip: Emails sent with explainer videos have a WAY higher click through rate, and over 50% of people who click play watch until the end.
Difficulty: It's up to you. You can find software and inexpensive sites that offer to help you create videos quickly, but the end product won't represent your brand effectively. Better to work with some real craftsmen!
Related: 3 Questions to Ask Before Buying a Cheap Explainer Video
At Explainify, we believe in making some of the best explainer videos on the internet, and work hard to convey you and your offerings in a way that not only grows your brand, but converts.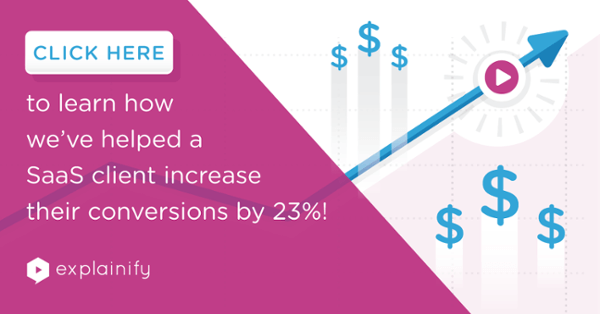 May 23, 2023
Business has undergone some vast changes in the past 30 years; the Internet itself changed how we...