How You Can Use Full-Funnel Marketing Videos For Business!
You've done all the research, gone through all the case studies, and heard first-hand about the successes of video marketing. Now you've decided that it's time to take your show on the road and get an amazing video of your own!
Related: 3 Reasons Your Customers Demand Video Marketing
So what type of video should your company be investing in? Well, all of them! But typical budgets aren't able to handle that all at once. So to help break it down for you, we've cultivated a list of best options depending on whether you're new, experienced, or a master of video marketing.
Beginner Marketing Videos For Business
For a lot of people just now coming around to the idea of using video marketing, there tends to be a couple places where they can get some easy wins:
Your landing page is the first place that customers end up when they visit your company's website. A great way to grab and hold onto the attention of potential clients is by placing a video front and center.
The video can be something relatively simple, like a welcoming overview of the benefits you provide or briefly introducing your company. This is a great first step to take if you want to start with a small video project for your company.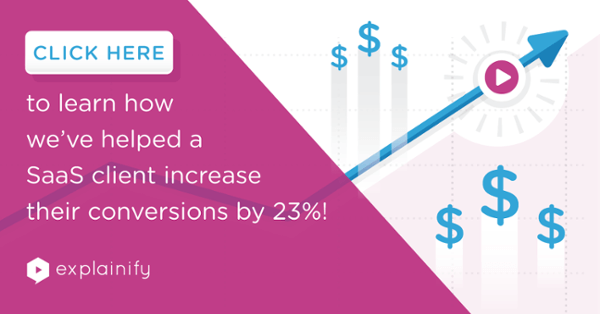 Product/Service Demo Video
Another option that's relatively easy to undertake is a video showcasing your primary product or service. It may be difficult for the consumer to envision how your product works if all they can see is a couple of photos on your website.
A video can provide potential customers with additional insight into what your product does and how it will benefit them. Another benefit of this type of video is that it can help cut back on the number of inquiries sent to your customer service department.
Intermediate Marketing Videos For Business
If you want to start off with something slightly more challenging and in-depth, then give these videos a try:
Testimonials & Case Studies
With a testimonial video, you can highlight the benefits of your company and its past successes. This type of video uses real customers as social proof, offering evidence of your company's value to potential clients. Here's an example of how to use testimonies:
Similar to a testimonial is a case study video. In this type of intermediate-level video, you'll provide details on a project that you worked on for a client. You can talk about the challenges you faced, how you overcame these issues, what benefits the client saw from your work, etc.
Tutorial Video
Another intermediate-level video is the tutorial video. This is similar to the demonstration video, but tutorial videos include more detail.
You can use this type of video to walk your customers step-by-step through the ins and outs of your product. For example, your company could provide a software tutorial for their web, desktop, or mobile app.
Advanced Marketing Videos For Business
These videos are in-depth projects; you'll likely need to hire a professional video production company for these, but the results will be amazing:
These days, any good marketer knows the value of telling your company's story. Stories are compelling; they give consumers an inside look at your company along with its history, culture, and philosophy. Defining your brand through the use of story makes your company more relatable, creating a bridge between you and your target audience and fostering brand loyalty.
Videos are the perfect medium for brand storytelling. If a picture's worth a thousand words, then videos are worth 100 times that. A video can convey your company's story clearly and concisely in a medium that's designed to keep people engaged.
Animated Explainer Videos
Animated explainer videos are wildly popular nowadays. Once companies learned that they could reach out and inform the public while entertaining them at the same time, these videos became all the rage.
Related: Check Out This Animated Explainer Video Portfolio!
The great thing is that customers love them. People would much rather watch an animated explainer video than read a long passage on the exact same topic. And with animation, you can do just about anything – there's no limit except your own creativity.
Which Will You Choose?
There are a lot of options to choose from when it comes to using video for your business, from an introductory video on your company's landing page to an animated explainer video and everything in-between.
Related: 27 Ways To Use Video Marketing You Haven't Thought Of Before!
Regardless of your company's goals, video marketing can help you reach them. So which type of video do you think will work best for your company right now?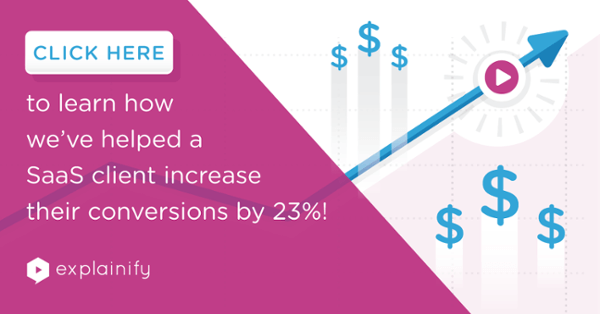 May 23, 2023
Business has undergone some vast changes in the past 30 years; the Internet itself changed how we...