Content Roundup – Brand Positioning Edition
Jeff Bezos once was quoted as saying; "Your brand is what other people say about you when you're not in the room." Right up front this means a couple things about brand positioning:
Your brand needs to be worth talking about.

Your brand needs to make an emotional connection with consumers.
Why do I say you need to build an emotional connection? Because fMRI neuro-imagery studies have repeatedly shown that consumers primarily use emotions when evaluating brands.
Yes, you need an amazing product. Yes, your sales process should kick butt. But if you're not leveraging emotions, then you're just missing out. In the Spirit of Christmas, let's look at a brand that does this better than anyone:
I don't care if you prefer Pepsi over Coke, or don't even like caffeinated beverages at all. At the end of this video, you're cheering for all things Coke. They didn't say a single word and they didn't even make their product the feature of the video. Instead, they made you feel connected, warm, and joyous and, you know what, I really want to buy a Coke right now.
So is your brand ready to evoke a strong emotion when encountered? If not, you should really check out the content below to get a head start on making your brand outstanding.
First thing is first when creating a brand that fills people with wonder: You've got to document what you're brand is all about. So let this phenomenal blog post walk you through that process.
---
What if I don't even know what my brand should stand for? Well, that's a great question you're asking! In general, there's about 5 positions your brand can come from. So figure out which one best fits your company.
Hint: no matter what you end up picking, make sure that your brand does not – I repeat, does not – become "me" focused. Even if your product is the distinguishing part of your brand, all attention needs to be placed on how it solves problems for a potential customer.
---
Think you're going to make a strong emotional connection without video? Might want to rethink your strategy on that one.
Coca-Cola is one of the kings of making branding videos, and they're naturally an inspiration. But unless you've got the budget of Coke, Budweiser, your live videos could end up looking like a local commercial. Nobody wants that.
So why not purchase a premium animated video for a reasonable price tag that will drive connections that customers simply won't be able to ignore!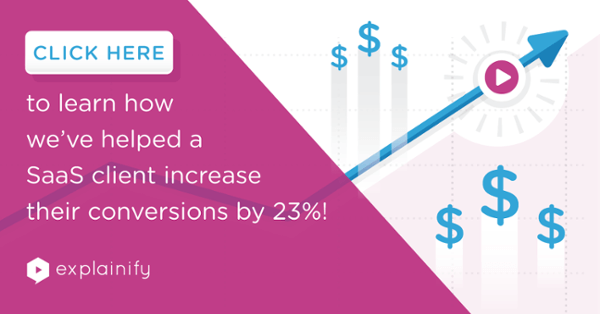 ---
Not sure how to keep yourself from being just another cookie-cutter brand that adds to all the existing noise in this world? Get the creative juices flowing with the ideas listed in this article.
---
To finish this blog post, let's give you a real life example of a brand that is bringing their brand to life in delightful and meaningful ways – and changing the world in the process! Airbnb is creative, thoughtful, and value-driven in their brand's purpose. So step inside this mini case study to be inspired that even a small brand can start a world changing movement.
---
Coca-Cola doesn't have a monopoly on connecting with consumers. Learn lessons from them and then learn that you have the advantage of probably being smaller and more agile than they are, which lets you be very specific with your targeting and connecting with key moments in a buying process.
So get out there and make meaningful moments that connect your brand to the world around it!



May 23, 2023
Business has undergone some vast changes in the past 30 years; the Internet itself changed how we...