A Comprehensive List of Animated Explainer Video Templates You Can Use Right Now
Today, more so than ever, it is increasingly hard to capture, and maintain the attention of online audiences. With so many things competing for our ever-elusive attention, it can be a Herculean task to get someone to pay attention to you — and your vision, your product, or your message. And that's why explainer videos have absolutely skyrocketed in popularity over the last few years, and show no signs of slowing down.
Animated explainer videos distill everything about a grand vision into an easily-digestible, easily-shareable video that instantly demands its audience's attention and keeps it, guaranteeing that not only will you not go ignored in the endless sea of distractions of other videos, products, messages, and so on, but you'll be shared, remembered, and championed — in the case of product videos, recent research showed 85% of people are more likely to buy a product after watching an explainer video on it, and you can easily extrapolate what that kind of effect upon the buying public can translate to other types of explainer videos as well.
It has been proven that the human mind can retain knowledge and pay better attention when it is stimulated visually, and it's certainly no different when it comes to videos. Think of videos you've watched that try to sell you products, try to teach you things, or have a message they need to get across to you. If you're watching someone dryly talk about every complex detail of something you can't understand, you're going to be pretty bored. But with an animated explainer video, not only is all of the excess information cut out for you; the information that's deemed essential is presented in a visually dynamic, interesting way that ensures that you really get it, that only the most vital information is passed on to the audience, and that information is presented to the audience in the most appealing way to make sure when the short explainer video is over, that audience comes away feeling informed, feeling good, and feeling empowered. Maybe to buy a product, or to pass the message on to someone else. To share that video and encourage others to share it as well.
So with an effective animated explainer video, you can rest assured knowing that you've utilized one of the most effective tools in conveying information to your audience in one of the most effective ways you can.
There are a lot of animated explainer video templates all over the internet; all of them to varying degrees in quality, price, and usefulness. And simply put, trying to find quality, reliable animation templates on the internet without any kind of guide is like treading through the murky depths of a cave without a flashlight — you can do it, but it may be nigh-on impossible.
If you find it too difficult or overwhelming to use one of these animated explainer video templates to create your own video, there are other options. Explainer video companies like Explainify can take the guesswork out of the creation process. They handle everything from concept to production, and you can be as hands-on or hands-off as you like. Plus, Explainify has the animated explainer video case studies to back up their track record of creating stellar content for brands and people all over the world.
If you do decide to DIY your animated explainer video, the type of animation template you use for your explainer videos relies upon a few different factors that we'll go over now:
What's The Purpose Of Your Explainer Video?
What's Your Budget And Turnaround Time?
How Computer Literate Are You?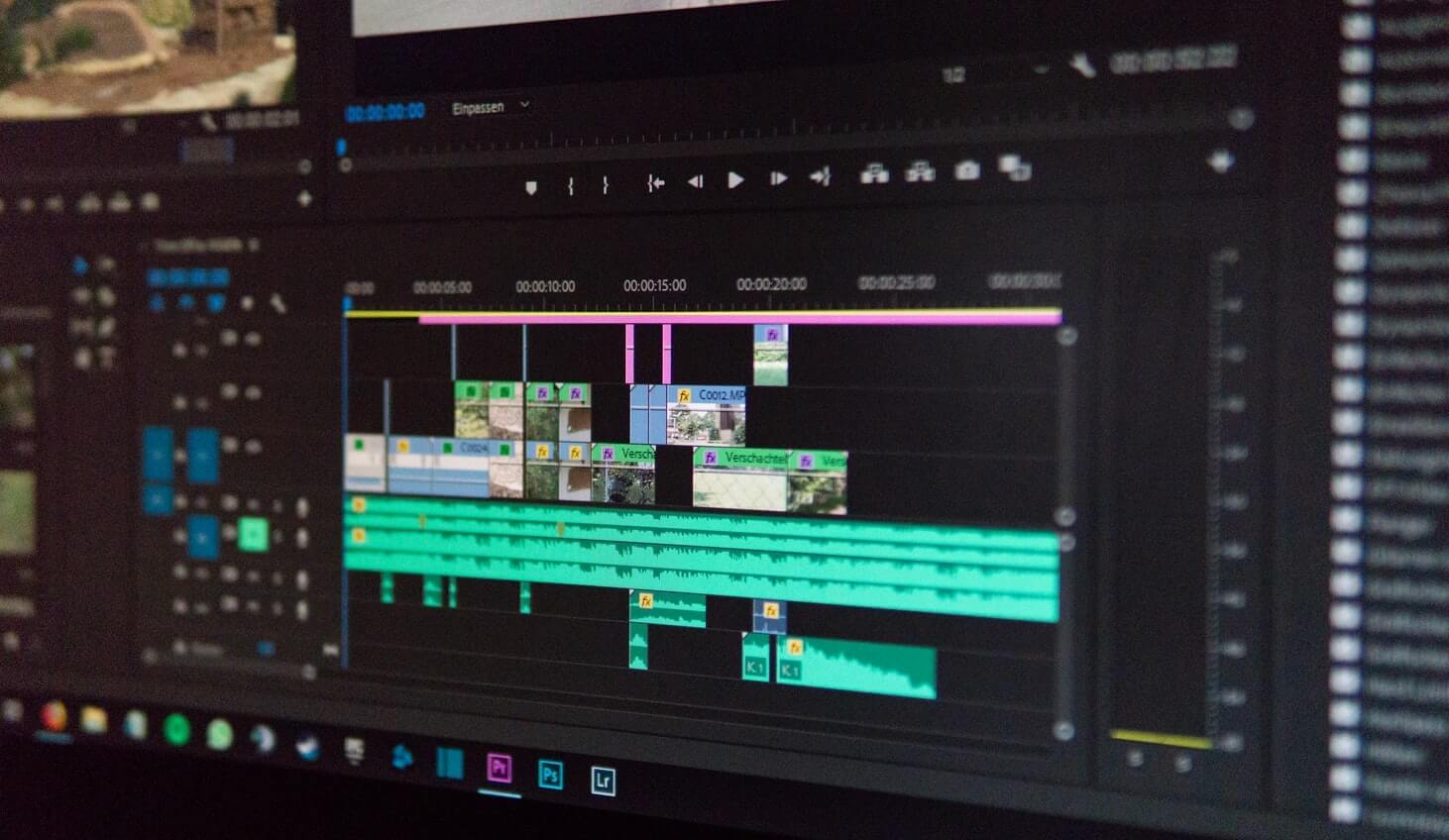 What's The Purpose Of Your Explainer Video?
This is vital because, quite simply, different types of explainer video templates are better for different types of videos, and different types of goals. So you need to know what type of message you're trying to get across so that you can better search for the results you need. Oftentimes when you're searching for explainer video templates online, you're going to find a whole smorgasbord of possibilities, and it's important to narrow down what type of video you need.
If, for example, you're doing an explainer video on a new brand that you're launching, it doesn't make sense to use a template that's more suited to educational purposes for children.
There are many places you can find comprehensive lists of explainer video templates that cover the gamut of any reason you could possibly need an explainer video for. But being spoiled for choice can be a curse just as much as it could be a blessing. With so many options, if you don't know exactly what type of video to look for, you may end up spending valuable time searching and searching and searching, even trying out templates only to find that the results aren't up to your standards, or it's just simply too time-consuming and frustrating trying to narrow down the exact type of explainer video template that you need to serve you.
This is one way Explainify can take so much of the guesswork out of the equation for you, with a consultation that goes a long way in figuring out exactly what type of explainer video templates works just for you. Explainify has been creating explainer videos on behalf of brands, people, and products for years, so they know exactly which questions to ask to produce the best video for their clients.


What's Your Budget And Turnaround Time?
When considering budget, it isn't as easy as simply saying you have X amount of money. You also have to consider time, and, indeed, work out the equation of time vs. money.
You could simply type "free animated explainer video templates" into Google and see what kind of results you get. But this is where time is really of the essence. You could be spending hours and hours going through many different types of websites of varying quality looking for that one perfect template. And if you're creating animated explainer video templates to get your message across to others, presumably you're going to be the one using the template to actually create your video.
So now you've got to spend time actually putting the video together, and possibly learning an overly-complex template. And you get to the end product. But what happens if the template doesn't live up to your standards? You've possibly wasted a lot of time and mental energy working with the animated explainer template only to find it wasn't what you needed it to be.
So you could go onto somewhere like Upwork or another similar website and hire somebody, but rates vary wildly, and you never know what you're going to get. You've saved yourself the time and hassle of scouring the internet for that perfect template you need, but now, you're paying someone to do it. You've saved your time, but you haven't saved money. And depending on the quality and time management skills of the person you've hired, you still may be forced to wait a good long while without any of the control you may have when you're the one working from a template. And what happens if you end up not liking the finished product? Again, you may have saved yourself time at first, but now you're out money, as well as time, because you have to find a new person to work on the project.
With Explainify, you're paying for quality, and you'll get specific details about how long a project will take, keeping you in the loop the entire time your animated explainer video is in production. You'll end up with an animated corporate video that will represent your brand in the best light — and you'll be able to get the marketing ROI from a professionally-made asset.


How Computer Literate Are You?
And finally, you need to consider how computer literate you are. Even if you're working off of animated video templates, you still need to be able to intuit a possibly complicated user interface or, an unfortunately unintuitive website. You also need to have resources ready and available to help make the best out of explainer video templates, and if you don't have the ability to, say, make brand logos, or render images for your product, it's going to be hard to get the most out of explainer video animation templates, no matter how easy and intuitive they may be.
With Explainify, we take that burden off of your hands, and do the bulk of the work, taking your conceptual idea and realizing it in fully-rendered, engaging, and unique ways that just aren't possible with prefabricated templates.
We've rounded up some animated explainer video templates for you so you can see the different options you have to choose from if you decide to do the production in house.
Free Animation Templates
3D Explainer Templates
A 3D explainer video template is a good catch-all for near any type of subject matter when you're creating an animated explainer video. With this style of template, you can take a 3D animated character of your choosing and pop them into a near-endless selection of pre-rendered scenes.
Motion and Clean Typography Templates
You will often find almost any kind of typography templates and tutorials online for programs like Adobe After Effects, which, if you're just starting out, can be pretty intimidating, and pricey. But we'll cover those as well, later on. So, finding free animation templates online for animated typography can be a bit hard. Nonetheless, they do exist. What type of template you use will depend on the "feel" of your video you're going for, but they all share a common purpose of bringing your text to life and drawing your audience's eyes to your video.
Character Video Templates
These templates are exactly what they sound like: videos with characters in them that help give the audiences a tangible, relatable example on-screen of the story, product, or service you are trying to market. These templates, like the 3D explainer videos, are great for many different types of videos.
Mobile Mockup Templates
This video showcases the use of a mobile mockup tool that is great for apps, and as you know, apps are a vital part of any marketing plan. These templates are a great way to showcase to an audience the type of experience they'll get using their mobile device, and can be a great way to showcase how you utilize apps to help build your business or products utilizing the unique power of mobile apps.
Animated Infographics Templates
Making your information "pop" is vital, and there's no better ways to do so than by using an animation template to help bring things like pie charts, graphs, and other visual representations of data to life. Using animated infographics will help set you apart and keep hold of your audience's attention in what can otherwise be very dry presentations.
Commercial Products Templates
Using a template for your commercial product is vital in showcasing what makes your product stand out, and creating a video for your product is a great alternative — and supplement to — getting the product into the hands of your customer. Using a commercial product explainer video template can help you to highlight the key selling points of your product in a straightforward, engaging way that helps customers visualize the great product that you're selling. After all, a recent study revealed that 85% of people are more likely to buy a product after watching a video on it.
Business Templates
Do you need to showcase your business at large, and help introduce yourself to potential customers who may not have heard of you before? Animated videos can give you the competitive edge and help capture and retain the attention of potential customers, as their eyes are immediately drawn to your snazzy, well-produced, and concise video pitch.
Mascot Video Templates
Mascot videos are a fantastic tool for explainer videos because, quite simply, strong visual identities are easily memorable for people. Think of Mario, Tony the Tiger, and Gritty. The list goes on of beloved company mascots. We remember these characters because they all have strong visual identities. Plus, if you create a strong mascot for your brand, you can keep using that mascot, and people will grow attached to them, making your brand explainer videos that much more impactful.
Icon Templates
Using icons well in your animated videos is imperative, so finding a good animation template for your icons can be important. Do you have a brand with a strong social media presence? Or are you a small, organic grocer that just needs a visually interesting way in getting across your message? Though icons may not be the entire focus of a video, using them throughout a video can be a great way to help spice it up.
Restaurant Templates
This template, and other animated video templates like this, can be a great way to showcase your restaurant, and share what sets you apart from others. It can create an immediate connection with potential customers, and be a great way to highlight all of the hard work your incredible kitchen staff has done in creating an amazing menu for your customers. Plus, people love looking at food online.
Travel Video Templates
Travel videos can be categorized as a more specific type of character video and can use 3D animation or 2D animation, showcasing characters on the go. These can be especially useful if you have a travel agency and want to highlight what separates you from the competition.
Public Relations Templates
Finding explainer video templates that you can use for public relations videos because they can address concerns and diminish rumours with a friendly, personal touch not possible through text.
And as you know, public relations is about being able to relate your message to the public. So using animated explainer video templates is a great way to not only help bring your message to life on the screen, but be vital in helping to bring a human element to that message.
After Effects Animation Templates
If you want to invest the time and money into using After Effects, there are a multitude of animation video templates you can use with the popular software.
If you are short on time or just want a general template that you can use for a variety of explainer videos, this template can work for a variety of products and services. The downside with a more generalized template (and templates overall) is that the end result can look somewhat cookie cutter. With a bespoke video from Explainify, you always get custom content tailored to your company's needs and aesthetic.
Business Explainer Video Templates
Since there are so many different types of animated explainer video styles, you want to make sure your template sends the right message. Starting off with one for business rather than something aimed at students or kids is a good way to keep it professional and polished.
Minimal Title Templates
An eye-catching title screen sets the tone for your explainer video, and this is a situation where less is more. You can capture your audience without going overboard. Rather than overwhelm your viewer with a distracting title, using a more minimalistic approach shows your brand has taste and is also on-trend.


If you've reviewed all the templates and decided that you'd rather leave the work to the professionals, Explainify is here for you. Whether it's an animated sales video or any other type of content you're looking for, we can simplify the process and create the perfect explainer video for your brand.
May 23, 2023
Business has undergone some vast changes in the past 30 years; the Internet itself changed how we...